Can Bamboo Fiber Tableware Protect Our Food Safety
Views: 86 Author: Site Editor Publish Time: 2021-06-15 Origin: Site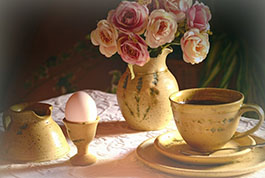 Bamboo fiber is a kind of regenerated fiber, which is made from bamboo by special high-tech processing, extracting cellulose from bamboo and through glue making, spinning and other processes. Because the growth of bamboo does not need all kinds of chemical fertilizers and it can produce negative ions and has anti-bacterial and insect resistance, so it can avoid all kinds of pollution.
1. Bamboo

F

iber

T

ableware and

S

ome

O

ther

T

ableware
(1) Stainless

S

teel

T

ableware for

D

rinking

W

ater
The advantage of stainless steel tableware is not easy to breed bacteria, easy to scrub, less chemical elements and the most suitable for drinking water. But its heat conduction is fast and users are easy to be scalded. Also it can not hold the vegetable soup for a long time, because it will dissolve the heavy metal out and be harmful to health.
(2) Plastic

T

ableware for

E

ating
Plastic tableware is suitable for children to eat. It is beautiful in shape, fall proof and not fragile. But it is difficult to be cleaned. If friction is serious, it is easy to lead to rough edges and corners.
(3) Glass

T

ableware

I

s the

M

ost

E

nvironmentally

F

riendly
Glassware tableware is the most environmentally friendly and non-toxic, no harm to the body. But it is fragile.
(4) Wooden

T

ableware

N

eed

N

ot

B

e

P

ainted
Wooden tableware has good heat preservation effect, not fragile and natural. But it is not easy to be cleaned, easy to produce bacteria, and the surface is toxic after it is painted.
(5) Enamel

T

ableware and

I

mitation

P

orcelain

T

ableware
Enamel tableware is more and more rare in the market because of its high production cost. But its heat preservation effect is good, easy to be cleaned and less harmful substance content. And the quality of imitation porcelain tableware on the market is difficult to be guaranteed. In particular, enamel is easy to fall after utilization for a long time, and it is easy to be dangerous if it is eaten by mistake.
(6) Bamboo

F

iber

T

ableware
Bamboo fiber cutlery is healthy and environmentally friendly. It is very suitable for people to use, especially children. If it is usually carried, people can avoid the problem of unsanitary tableware when they eat outside.
2. Bamboo

F

iber

C

hildren's

T

ableware

I

s

E

asy to

U

se and

S

afe
Generally, bamboo fiber dinner set, especially bamboo kids tableware, can not find any sharp and vulnerable parts. All edges are smooth and round, and so are forks. So it needn't to be worred about to hurt children's small mouth. Children's bamboo tableware is healthy and environmentally friendly. Its super cute shape and soft color help to attract children to concentrate on eating. And it is easy to be cleaned and carried.
But it should also be focused on the fact that bamboo fiber tableware does not contain chemical processing components so that it can protect the health and safety of children. Bamboo kids dinnerware, made of bamboo fiber, is not resistant to falling. When it is utilized by children, it is necessary to teach them dining etiquette. For example, do not drop the small cups and dishes.
3. Bamboo

F

iber

G

reen

T

ableware - '

P

eople

C

an

B

ite to

E

at

W

hen

T

hey

A

re

H

ungry'
Bamboo fiber products are green products with high-tech content in the world. For example, bamboo disposable tableware is both environmentally friendly and healthy, and the contradiction between production and supply in the international market is prominent. Eco friendly tableware, which is made of bamboo fiber, food glue and flour, can be made into bowls, plates, chopsticks, spoons, cups, lunch boxes and disposable fast food boxes. Eco friendly tableware can not only be used as daily utensils, but also be no longer a joke to eat when people are hungry. Once there was a news report about such a brand-new forest bamboo industry chain, which turned a piece of bamboo forest into a series of bamboo fiber products, which were exported to all parts of the country and abroad.
We may as well use bamboo fiber tableware much more for food safety. But we should also take note of distinguishing the real bamboo fiber tableware.
Ningbo Green Time is committed to the field of kitchenware which provides environment friendly products for 9 years, including biodegradable cold drink cups, biodegradable plates cups and cutlery, etc.