Christmas Is Coming, How To Have An Environmentally Friendly Dinner?
Views: 59 Author: Site Editor Publish Time: 2020-12-15 Origin: Site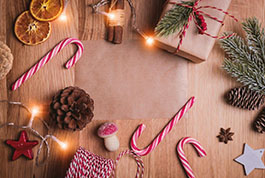 "A hundred chubby roast turkeys, hills of grilled meat and boiled potatoes, large plates of delicious sausages, bowls of peas mixed with butter, plates of thick and thick gravy and lingonberries Sauce-every few steps along the dining table, there are piles of wizard colored firecrackers waiting for you." The Christmas delicacies in Harry Potter make people yearn for. As Christmas approaches, you Are you planning a Christmas dinner? Let's make our gathering a little bit different this year, let's start an environmental gathering.
Setting menu
To plan Christmas dinner in advance, make sure to set up the menu and create a guest list in advance. Prepare the oven from dozens of biscuits to delicious dinner grills, clean it well to make sure it is in top shape, and then recalibrate to make sure the temperature is accurate. In this way, none of your delicacies will be cooked or cooked.
Stick to tried-and-tested recipes Christmas dinner is not the time to try a brand new recipe, so you can save crokonbu for another snowy day. Stick to simple classic dishes that you already know how to make, and you can boost your kitchen's confidence. Prepare disposable plastic tableware, bamboo cake stand, recyclable kids dinnerware, reusable coffee cups and other environmentally friendly biodegradable kitchenware to make dinner more environmentally friendly.
Avoid excessive drinking
Drink a glass of wine before a meal, but don't overindulge it. Alcohol can make you feel relaxed, but in reality, it prevents you from playing games. Drinking while cooking is not only dangerous, it is more likely to cause major mistakes. Instead, drink some festive non-alcoholic cocktail recipes. Reusable coffee cups and bamboo fiber mugs are good choices.
Don't worry about every Christmas dinner tradition
If the Christmas tradition has become a source of stress rather than joy, consider reducing it. Remember, you don't have to make 20 different types of cookies, just choose your family's favorite.
Keep things simple
When fewer dishes are made, there is less chance of error, so keep the menu simple. A main course, two to three noodles and dessert are a perfectly acceptable Christmas feast. If your table is full of picky eaters or guests with dietary restrictions, please do your best to accommodate them. Provide bagasse tableware and sugarcane disposable plates for the family to choose.
Arrange snacks
One of the most stressful factors in dinner preparation is timing. It is easy to underestimate how much time the turkey or ham really needs in the oven. To prevent hungry guests from invading the kitchen, ask them when to prepare dinner, pick up pretzels, vegetable trays, dried fruits or other snacks to let everyone through.
Lower expectations
The real secret to relaxing Christmas dinner? Lower your expectations. This does not mean that you should not make a good meal for your family. Remember that the true meaning of vacation is the company of family.
Follow us to learn more about PLA tableware, cake tray, sugarcane tableware and other disposable bamboo utensils.