Creative Food Recommendations For Family Outdoor Dinners
Views: 55 Author: Site Editor Publish Time: 2021-07-25 Origin: Site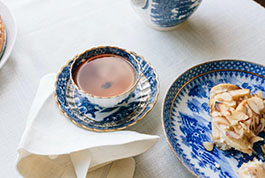 Luxurious food is a compelling addition to any restaurant or dining menu. Some of the most expensive foods in the world are innovative concepts created by chefs, while others have become luxurious due to their rarity and high demand. Adding luxurious food ingredients to classic dishes provides a high-end advantage for your cuisine, which is hard to find in other places. Here are some luxurious recipe ideas for the dining menu.
1. Kobe beef slider
Everyone likes to bite a mouth-watering burger at a party. However, Kobe beef adds a whole new sense of luxury to the classic American staple. Kobe beef is famous for its unique fatty marble pattern. The genetic makeup of dairy cows makes the fat in the meat a lot of marbled pattern, which will produce a buttery melting in the mouth when cooked. Using Kobe beef as the base of the slider can make you think of a variety of topping combinations to perfectly match your meat.
Recreate traditional cheeseburgers with Kobe's premium mixture, and coat the patties with a sweet and spicy taste with honey jalapeno barbecue sauce. Spread caramelized onions, garlic aioli, and blue cheese on the slider. Put all these delicious burger combinations into a trio of sliders to ensure a good impression among the guests.
2. Pasta with white truffle cream sauce
As we all know, truffle can add a unique flavor to any dish. Compared to the most unique truffles on the market, what better way to add unconventional luxury to the menu? Cooking white Alba truffles in a cream sauce and then mixing them into delicious pasta. Putting truffles and pasta on delicate dinnerware and shaped trays is an ideal way to enhance the taste of main dishes.
What needs special attention is that the flavor of white Alba truffle is so special, it is best not to overwhelm it with thick cream sauce. Instead, choose light foods, add white wine, and simmer the truffles over low heat while cooking the pasta. Garnish with fresh basil leaves and parmesan cheese, and your guests will have an unforgettable dining experience.
3. Nora Coffin Bay King Oyster
Carbonized NOLA-style Coffin Bay King Oysters bring New Orleans and Australian flavors to your dining menu. The huge size of Coffin Bay oysters is unique, and grilling these oysters is a great way to accommodate guests who don't like to eat raw or uncooked seafood.
You can choose suitable sustainable dinnerware, printed plates and cutlery or bamboo cutting board to make the overall style more natural and refreshing.
Before throwing them on the grill, spread the oysters in a lemon garlic butter sauce to add depth. Smoked oysters to your liking, coated with Parmesan cheese coating and diced green onions, paired with hot sauce, Worcestershire sauce or beeswax glaze to form a unique flavor. Eating King's oysters at Coffin Bay is also a unique experience. Their meat is tender and juicy, and the taste is sweet and complex, with a salty taste and an aftertaste of the ocean.
Exquisite food with different styles of tableware makes your food more attractive. We can provide you with bamboo fiber kitchenware, biodegradable kitchenware, polylactic bow and tray and other tableware supplies. Come and match your exclusive gourmet tableware.