Development Trend of Catering Industry in 2021
Views: 2 Author: Site Editor Publish Time: 2021-11-22 Origin: Site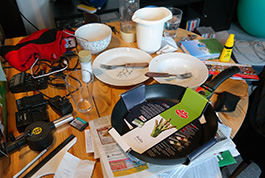 Because of the impact of the epidemic, the global catering industry has been greatly impacted this year, many restaurants have closed down because of the epidemic. Therefore, many people want to know how the catering industry will develop in 2021. The following describes the development trend of the four catering industries in 2021.
The Catering Industry Will Be Integrated with Other Industries
Due to the rapid development of Internet industry and retail industry in recent years, the catering industry may integrate with these industries in the future. The traditional way of operation may make it difficult for restaurants to survive in the future. Nowadays, many catering enterprises have launched their own online stores or takeout services, which can attract more people to buy their products. Today, if catering companies want to launch takeout services, they need to cooperate with Internet companies. In this way, catering enterprises only need to provide goods, and Internet companies will arrange personnel for delivery services. In this process, catering enterprises need to pay attention to environmental protection, try to use environment friendly tableware, such as disposable bamboo fiber cup, disposable bamboo fiber plate and other disposable bamboo fiber tableware.
Digital Management
As the cost of human resources, rent and food materials in the catering industry is increasing year by year, the operation of catering industry is becoming more and more difficult. Therefore, catering enterprises must improve the operational efficiency and management efficiency through digital management.
The catering industry will gradually enter the era of digital management, optimize management efficiency through information technology, save data, and carry out product research and development, supply and procurement, production, pricing, location selection and so on based on data.
Build A Stable and Efficient Supply Chain
Supply chain is gradually becoming the core of competition among catering enterprises. Only enterprises with stable and efficient supply chain can develop better. In terms of food materials, catering enterprises should choose fresh and healthy ingredients. In tableware, enterprises should choose environment friendly tableware, such as reusable bamboo fiber coffee cup, eco-friendly bamboo fiber bowl, bamboo plastic plate and other biodegradable bamboo fiber tableware, which are not only cheap, but also durable, and deeply loved by consumers.
Open Up New Markets
With the development of society, the catering market in the first and second tier cities has been gradually saturated, so the third and fourth tier cities have become a new market for catering enterprises to compete. McDonald's, KFC and so on have a certain scale in the third and fourth tier cities, and other catering enterprises have gradually set up stores in the third and fourth tier cities, so we can see that the development of the catering market in the third and fourth tier cities has become a new trend in the future. If catering enterprises want to achieve good development in 2021, they must grasp the chance of development.
Greentime is a professional tableware supplier, we can provide all kinds of enterprises or individuals with high quality bamboo fiber tableware, disposable PLA tableware, biodegradable sugarcane tableware and other environment friendly tableware. Our products are of good quality and deeply loved by consumers all over the world.