How to Reduce Liabilities of Restaurant Operators During the COVID-19 Pandemic
Views: 65 Author: Site Editor Publish Time: 2021-02-27 Origin: Site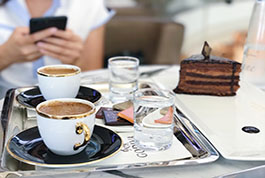 Because of the outbreak of COVID-19 in the world, it is harmful to everyone's health and affects the normal operation of enterprises. As many states allow restaurants to reopen, the liabilities of restaurant operators are increased. In order to reduce liabilities during this period, please follow the following advice to allow your restaurant to run unhindered.
What Does COVID-19 Make Your Restaurant Liable For?
Since the restaurant is a relatively sealed space, your employees and customers are likely to be infected with the virus in the restaurant. Therefore, your employees and customers may take some legal action against you.
Lawsuits by Your Customers
If your customers think they are infected with the virus in your restaurant, they may sue you. However, they must prove that they were indeed infected in your restaurant, but this is difficult to prove because they may be infected on their way to and from the company.
Lawsuits by Your Employees
When your employees are infected, they may be able to get some compensation, and the amount of compensation depends on the laws of each state. If your employees think they are infected in your restaurant, they can also sue you, but their ability to sue depends on the laws of your country.
So what should you do to minimize your liabilities?
Have Customers Sign A Waiver
If you are worried about being sued by your customers, you can ask them to sign a liability waiver or release to release you from any liability. These waivers may not necessarily work because of the different laws in each state. You need to read the local laws carefully to see if this approach works.
Comply with All The Government And Health Agency Regulations
Keep in mind that all government and health agency regulations are constantly changing, so you need to check them regularly for changes. Generally, you need to follow the guidelines of FDA, CDC, OSHA, federal agencies and local government.
Make Sure All Items Meet Standards
If you want your restaurant to open normally during this period, you must sterilize all items in the restaurant, such as bamboo fiber kids plates, biodegradable bamboo fiber trays, best eco-friendly bowls, bamboo fiber compost bins, etc. In addition, the customer can often contact the place to sterilize, such as door handle, table and so on.
In order to prevent your employees and customers from being infected with the virus, you need to provide disinfectant hand sanitizer in the restaurant. So customers can clean their hands before eating. Employees can also use disinfectant hand sanitizer to clean their hands to prevent the spread of the virus before cleaning biodegradable baby plates, bamboo dinner disposable bowls, bamboo fiber cake trays, and other organic bamboo fiber tableware. Due to the strong infectivity of the virus, the reusable bamboo fiber tableware needs to be disinfected after each washing. Therefore, you need to install the sterilizer in the restaurant. If you have enough budget, you can install ultraviolet sterilizer, ozone sterilizer and other equipment in the restaurant.
Greentime is a manufacturer of high quality tableware. Our biodegradable bamboo tableware can help you run your restaurant better during the pandemic. You can find a suitable item on our website.