I Want To Give You An Unforgettable Green Wedding!
Views: 65 Author: Site Editor Publish Time: 2021-08-26 Origin: Site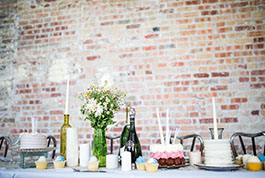 Have you calculated the expenses of the wedding? Over the past ten years, the average cost of weddings has soared to its peak, and there is no sign of stopping. Weddings are getting bigger and bigger and more luxurious, inevitably leading to more and more waste. An average wedding generates 400 pounds of garbage and releases approximately 14.5 tons of carbon dioxide into the atmosphere. If you consider the number of weddings held every day, you will realize how huge this impact is. How should we plan an environmentally friendly wedding? Hope the following suggestions can be helpful to you.
An invitation to become a flower
When it comes to your wedding invitations, there is a wide range of choices, from elegant to minimal to DIY, it is difficult to choose. One way to save paper is to not save the date at all, or send an email.
The most popular option is to print the invitation on 100% recycled paper. This is the fastest way to save paper when you send dozens of invitations. When you use recycled paper invitations, no new trees will be cut down. Some websites even plant a new tree when you place an order. Recycling invitations minimize the waste and inner feeling of sending disposable paper.
Eco-friendly tableware
Table setting can be said to be one of the most important aspects of weddings and receptions. If you are using real tableware, their rent may be high, they are not always clean, and they waste a lot of water for washing and rinsing. For disposable plastic tableware, they are the worst things you can damage the environment. Items like plastic cups can take up to 450 years to biodegrade, making plastic tableware a poor choice.
We are no longer limited to paper or foam table settings. It has been converted to environmentally friendly tableware, which is great, but the quality will vary depending on the type of material. If you plan to use biodegradable tableware for a beautiful wedding, then the aesthetic choice will have a lasting impact on your special day. Bamboo cake stand, recyclable kids dinnerware, reusable coffee cups are all good choices.
Visionary wedding planner
In addition to price, when you are looking for planners, you also want them to align with your vision. For example, if you are going to have an outdoor wedding, you will not choose a destination wedding planner. Similarly, if you want to plan an environmentally friendly wedding, please look for an environmentally conscious planner.
Hiring people and vendors who understand and share your opinions can make wedding planning smoother, especially when unexpected situations are inevitable. When sorting out the details of important days, they will keep your values and priorities in mind. The use of bamboo fiber tableware, Eco-friendly tableware and biodegradable tableware will make your wedding look more environmentally friendly.
Sustainable wedding venue
If your budget allows, choosing a venue that prioritizes sustainability is a great way to make your wedding green. The venue can use local vendors to cook and create a beautiful atmosphere to reduce the use of decoration and clean up afterwards, thereby reducing the carbon footprint of the wedding.
On the road of promoting bamboo disposable cutlery, bamboo fiber kitchenware and bamboo laundry basket, we have been working hard and hope that everyone will join us to contribute to the environmental protection of the earth.