Items Increasing Storage Space in The Living Room
Views: 66 Author: Site Editor Publish Time: 2021-01-06 Origin: Site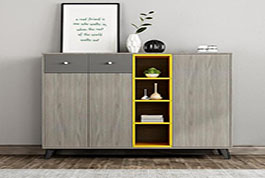 In fact, we spend a lot of time in the living room. After getting off work, many people like to stay in the living room to watch dramas and play games. They only want to return to the bedroom and lie in bed after taking a shower. On weekends, we buy some snacks and milk tea, then open a movie or TV series, and spend an afternoon in the living room happily. Therefore, the importance of the living room is not worse than that of the bedroom. It is also important to decorate the living room warmly! Except for sofas, carpets, partitions, and other hard fittings, buying some good accessories in the later period can also increase happiness. These good things mainly include shoe fitting stool, wooden corner shelf and wood cubby storage, etc.
No matter how luxurious the home is, as long as the things are arranged in a mess, it seems to be out of grade, and it also causes a lot of inconvenience to life. Therefore, the living room still needs storage space. Here are a few tips for storage to make your living room no longer messy!
1.
TV
C
abinet
If you want the living room to be clean and bright, you need more storage space and put everything in the cabinet. It is recommended that you can customize a large TV cabinet in the living room. The TV cabinet on the whole wall really has a very large practical storage space. Whether you choose white wood wall shelf or rustic wood wall shelves, please refer to the decoration style of the living room.
2.
C
abinets and
S
helves at
T
he
C
orners
Some corners of the living room can also be used. You can customize a wooden locker shelf or put a reclaimed wood wall shelf to place items.
3.
Coffee
T
able
If you want to add more storage space in the living room, you can choose a coffee table with drawers. In this way, you can put some disposable tea/coffee cups or tea leaves under the coffee table, so you don't need to pile everything on the table top.
4. Partition Cabinet

If your living room space is relatively large, you can customize a partition cabinet to separate the dining room from the living room. This kind of partition cabinet can be used to place some decorations and souvenirs, and it can also play a role in storage.
5.
Lockers
The sofa does not have to be against the wall. A solid wood cubby storage can also be customized behind the sofa, which can increase a lot of storage space.
6.
Partition
If your living room space is small and you don't want to customize so many cabinets, you can install modular wood shelving on the wall. You should make more use of the space on the wall to store small things, all kinds of gadgets are suitable for placing on it.
The storage of the living room is very important. In addition to making the living room more tidy and refreshing, it can often bring out the aesthetics and taste of the homeowner. When a guest comes to see these storage items, even if they only say a few words of praise, it will make the host very happy.
If you need these items, click the link below to find more useful product information. In addition, there are many useful small objects waiting for you to explore.