Novice Mother Must - A Tableware To Help Children Develop Early Intelligence
Views: 65 Author: Site Editor Publish Time: 2021-10-01 Origin: Site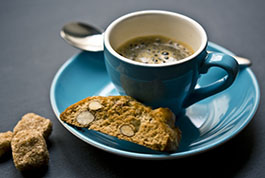 Many mothers are often worried about choosing their children's tableware. For the selection of children tableware, it should be considered not only whether the material is safe, but also whether the style is easy to be grasped and whether the cartoon shape on the tableware is exquisite and lovely, so that it can let kids fall in love with eating. How to choose the right tableware for children? The best choice is eco friendly dinnerware, biodegradable tableware, bamboo children dinnerware and other green tablewares.
1. Take Care the Safety of Materials
Material requirements are especially particular for the selection of children tableware. Plastic tableware is easy to adhere to grease, difficult to be cleaned, easy to form edge and corners after friction. It is unsafe. Ceramic tableware is easy to be cleaned and not easy to scald, but its quality is heavy and easy to break. Wooden tableware has natural and soft texture, but it is easy to breed bacteria and is difficult to be cleaned, and its composition of surface paint is complex. Stainless steel tableware is easy to be cleaned, with less chemical elements and more resistant to fall. Bamboo fiber dinnerware is safe and environmentally friendly, but it is fragile. Each material has its own characteristics. Mothers can select the tableware of the corresponding material according to their different requirements.
2. The

S

hape

S

hould

B

e

S

imple and

E

asy to

Be C

lean

ed
Simple styles tend to be more practical. The best choice is round shape for children tableware. Do not have sharp edges and corners so as not to stab child's mouth. At the same time, the shape should not be too complex. If the food residue is not cleaned, it is easy to breed bacteria. In addition to the above points, it should also focus on high temperature disinfection before and after use (selecting high temperature resistant tableware) to avoid bacterial breeding and diarrhea in children.
3. The

I

nfluence of

C

olor and

P

attern of

C

hildren

T

ableware on

C

hildren
(1) Children's

V

iew of

C

olor
Every child seems to have his own unconscious color preference. For 24 colors of plasticine and 36 colors of painting brush played by children, there are always one or two colors that is needed to be filled early. When clothes are bought in the children's clothing counter, no matter how novel and lovely the style is, the salesgirl can not persuade the child to accept his unexpected color.
The world is colorful in children's eyes. They are born to like colorful toys. Childhood is the best time for children to feel and express colors. If a child loves a certain color extremely, his personality is often more prominent, which is often the outbreak point of his advantages and disadvantages. If the outbreak point is found out, parents' guidance to their children can be more targeted.
(2) Creating

E

nvironment

R

esources

F

ull of

E

motion
In addition to ensuring that there is enough space and in line with the principle of safety, indoor or outdoor decoration and layout should be focused on in the layout of children's activity space. For example, a green painting table full of spring can be put there, as well as two yellow and green drawing boards and red, yellow, blue and other colors of paint. Above the table are various colorful pictures, works of artists (printed matter) or works of art by older children. In walking or watching outdoor activities, children can be led to observe the color and its changes of the surrounding environment at this moment. Also they can be guided to observe the pattern and color composition of bamboo fiber children's tableware during the meal.
(3) Provide a

V

ariety of

T

ools to

A

rouse

C

hildren's

I

nterest in

C

olor
A variety of tools and a variety of bright color materials can not only stimulate children's desire to operate, but also promote their various activities. For example, bamboo fiber children's dinner set with rich colors and patterns will attract their attention and make them more appetizing.
In short, the proper eco tableware can not only promote children's interest in eating, but also help them develop their early intelligence to some extent.
Ningbo Green Time is committed to the field of kitchenware which provides environment friendly products for 9 years, including bamboo chopping board, eco friendly crockery, eco friendly party ware, etc.