Recommendation of Environmentally Friendly Mug
Views: 63 Author: Site Editor Publish Time: 2021-02-19 Origin: Site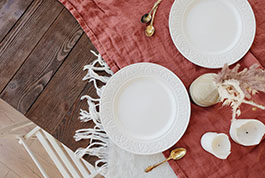 People consume a lot of milk tea, coffee and other drinks every day. At present, most stores use disposable plastic cups or disposable paper cups as containers, which is not conducive to environmental protection. If you are an environmentalist, you can buy a reusable eco-friendly mug. This way, when you buy coffee at a beverage store, you can use your own bamboo reusable coffee cup instead of the disposable cup provided by the beverage store.
How to Choose a Suitable Eco Friendly Mug
If you don't know how to choose your organic eco-friendly travel cup, you can refer to the advice:
First, you need to determine the size of the biodegradable eco-friendly bamboo travel mug you need. Generally speaking, a 500ml personalised bamboo coffee cup can meet the needs of daily life. Second, you need to make sure that the branded bamboo coffee cups to be purchased are environmentally friendly. Therefore, try not to choose a cup made of plastic. Whether the cup is easy to use is also a point you need to consider. If you mainly drink hot coffee, it is recommended to buy a cup with an insulating sheath. If you need to buy a glass cup, be careful not to break it. Finally, you can consider a cup with vacuum insulation. This kind of cup is usually made of double glass. There is a gap between the two layers of glass, and the gap is vacuumed. This kind of cup also has good heat insulation performance, when using, don't worry about being scalded by hot water.
Some Fine Eco-friendly Mugs
Greentime Bamboo Fiber Coffee Cup
Greentime reusable bamboo fiber coffee cup is made of organic bamboo fiber. It is a natural material that can degrade naturally in the environment and does not pollute the environment. In addition, the biodegradable disposable cup is also equipped with heat insulation sheath, not only to prevent users from scalding, but also to play a non-slip role. More importantly, the compostable bamboo fiber cup is also equipped with a lid, which can effectively prevent water from spilling out of the cup. There is also a small hole in the edge of the lid to facilitate drinking water.
Rice Husk Fibre Mugs
Rice husk fiber is also a degradable material, so it will not pollute the environment. This kind of cup is not only durable, but also has good insulation function.
Stainless Steel Mugs
Unlike the first two cups, the stainless steel mug is a metal cup. It has the advantages of durability, anti-corrosion, heat preservation and reusable use. Stainless steel is a metal material processed from iron, which can also degrade in the natural environment, but takes longer. The stainless steel mug is heavier than the first two, so it is not easy to carry.
Greentime is a professional manufacturer of household goods. Our products include reusable bamboo fiber tableware, trash cans, trays, flowerpots, etc., and each product is made of environmentally friendly materials. Our products are popular with users and have been sold to many countries in the world. If you want to contact us, you can visit our website for more information.