Report of Recyclable Packaging Industry
Views: 0 Author: Site Editor Publish Time: 2021-12-12 Origin: Site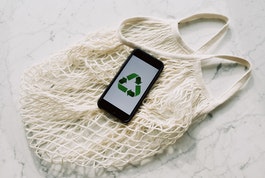 Recyclable packaging has been a hot topic in recent years. This kind of packaging causes little pollution to the environment and can protect the environment as much as possible. After in-depth study on the recyclable packaging market, the relevant agencies evaluated the whole market and issued a report. The report highlights many of the main drivers and constraints that affect market expansion. In addition, the report also includes historical data, statistical data, scale and share, market analysis of major products, market trends, market prices and demand. According to analysis, the European recyclable packaging market is worth US $1.177 billion in 2019 and will reach US $1.307 billion by the end of 2024, with a compound annual growth rate of 2.22% during the period of 2019 to 2024.
The sales market share of European recyclable packaging in food, beverage, automobile, durable consumer goods and health care sector remained stable year by year, reaching 32.28%, 20.15%, 18.97% and 10.80% respectively in 2019, and this growth trend remained within 1% for several consecutive years. This shows that in the European market, the market segment of recyclable packaging tends to be fixed, and there is not much change.
The data shows that in the European market, recyclable packaging pallets account for 38.18% of the sales market share in 2019, which is the highest, followed by IBC tank and crates, with sales market share of 25.04% and 19.56% respectively. According to the data, Germany is the largest contributor to the recyclable packaging market, accounting for 21.25% of the total European market. In 2019, the revenue is 249 million US dollars, followed by the UK, accounting for 18.2% of the revenue, with revenue of $214 million.
Many food enterprises used too much plastic packaging in the past, which caused serious pollution to the environment. As a result, some food companies and restaurants began to use environment friendly plastics. Among them, organic bamboo fiber tableware, sustainable PLA tableware, reusable sugarcane tableware and other environment friendly tableware are deeply loved by consumers. These environment friendly tableware will be decomposed by microorganisms after being discarded, which will not damage the environment.
In addition, bamboo fiber plates, bamboo fiber coffee cups and other bamboo fiber cutting boards are more robust, durable and heat-resistant than traditional plastic tableware. They don't release toxic substances at high temperatures, so they don't harm human health.
And some food enterprises also began to use environment friendly packaging instead of plastic packaging. Nestle have announced that they will gradually replace plastic packaging with paper packaging. In July 2020, Nestle announced that they had developed a way to quickly use paper to package food, and would gradually apply this method to a variety of foods. In the future, more enterprises will choose environment friendly packaging to package their products.
Greentime is a professional environment friendly tableware manufacturer, our products include bamboo fiber dish sets, bamboo fiber forks, bamboo fiber cake trays, sugarcane bagasse plates and so on. Our products have the advantages of high quality, beauty and convenience, and are well received by consumers all over the world.