The Best Guide To Takeout And Delivery
Views: 87 Author: Site Editor Publish Time: 2021-08-22 Origin: Site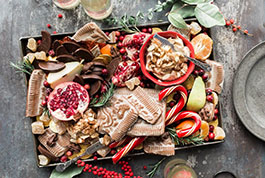 As restaurants rely more and more on takeaway, the rise of competition has made people more and more aware of the importance of takeaway packaging to stand out. Establishing a strong takeout and delivery model to ensure that your business survives this unprecedented time is more important than ever. Optimizing your delivery service means finding the best takeaway supply and food packaging solutions to ensure that your food reaches customers in the best condition. Below we push you the best guide for takeout and delivery.
The best guide to takeout and delivery --- food packaging
Finding the right food container is critical to ensuring that your food looks and tastes as good as the customers you get when you leave the restaurant. Whether you want to pack burgers and french fries, or add ice cream to a piece of apple pie, be sure to use the best packaging to ensure that the fat in the french fries will not penetrate and the ice cream can be firmly sealed to prevent leakage. In addition, please consider trying to use environmentally friendly alternatives that have similar uses to their ecological damage counterparts but do not have a negative impact on the planet. Such as bamboo plates and pizza board, recyclable coffee cups, reusable knife and fork cutlery.
The best guide to takeout and delivery -- beverage packaging
From soda to hot coffee, finding the best package to hold the drink is one of the trickiest parts of food delivery. Choose a cup that is suitable for the temperature of the beverage and close the lid to prevent leakage and spillage during delivery. If necessary, please don't forget to attach straws and cup sleeves so that customers can enjoy drinks comfortably. If you run a smoothie or juice shop, use resealable mugs or bottles of refreshing drinks, which are easy to transport and allow customers to drink on the go.
The best guide for takeout and delivery---sanitation and safety
Using disposable food safety products can ensure the safety of your employees and customers. When preparing meals, please follow the hygiene guidelines. Kitchen staff must wear gloves, hair nets and aprons to prevent cross contamination. By creating a first-in-first-out system with food rotating labels, you can keep your ingredients organized and fresh so that you can easily identify ingredients that are safe to eat. Promoting food safety in your business can increase efficiency and ensure food safety in your kitchen.
The use of bamboo cutting board dishwasher, bamboo disposable crockery, bamboo disposable cups and bamboo disposable forks make your store look more environmentally friendly.
Reserve enough supplies, tools and equipment for your catering service organization to help you succeed. Not only will employees appreciate the best takeaways to increase efficiency, but they will also appreciate the customer's meal as it was during delivery. Before ordering the next batch of food delivery supplies, please check our takeaway supplies list to make sure you have all the supplies you need.