Three Development Trends of Global Packaging Industry in 2022
Views: 1 Author: Site Editor Publish Time: 2021-12-24 Origin: Site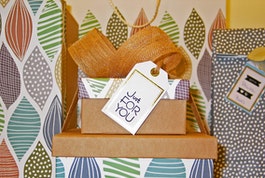 Packaging can not only protect products, but also determine whether consumers will buy products, because beautiful packaging can attract more consumers. With the increasing concern of consumers for sustainability and environmental protection, the packaging industry is changing. Take the takeout industry as an example, at present, more and more takeout businesses will use disposable bamboo fiber bowls, disposable PLA plates and disposable sugarcane dishes to pack food. Sustainability, recyclability and plant-based packaging are the three development trends of packaging industry.
Plant-based Packaging
Plant-based packaging is made of plant-based materials, which can be decomposed by microorganisms in the natural environment. The British government will implement a plastic packaging tax from April 2022, which will urge companies to use plant-based plastics. At present, bamboo fiber is a common plant-based material. At the request of the government, more and more restaurants or individuals begin to use organic bamboo fiber spoons, reusable bamboo fiber forks and other biodegradable bamboo fiber tableware. Compared with traditional plastic tableware, eco-friendly bamboo fiber tableware has the characteristics of non-toxic, no smell and high temperature resistance.
Bamboo fiber technology is one of the most advanced environmental protection materials technology, which can provide renewable and economic plastic substitutes for coffee cups, dinner plates and other products. The technology is also used in cosmetics, food and even medicine packaging. The demand for new environmentally friendly materials in the food industry has been growing in the past few years, but many food companies still use plastic to package food. Therefore, there is a huge space for the development of degradable or edible food packaging, because consumers' demand for natural and biodegradable materials is increasing, and the demand for safe, high-quality and convenient food is also growing.
Sustainability
According to the survey, more and more consumers believe that food and beverage enterprises should only use sustainable packaging. Many food brands promise to use 100% sustainable materials to package their products. In addition, the antipathy to plastics and the expectation of biodegradable and compostable more environmentally friendly packaging solutions have greatly promoted the market application and technology development of environmental protection packaging.
Recyclability
In addition to biodegradable materials, recyclable materials are also popular materials in recent years. Although recyclable materials do not necessarily decompose in the natural environment, people can recycle them and make them into new products. But recyclable materials have a fatal drawback, that is, if they are not recycled, they can still damage the environment. Therefore, governments are gradually improving their recycling systems to maximize the recovery of recyclable materials to reduce waste and protect the environment. Taking China as an example, the Chinese government is vigorously promoting the garbage classification system to raise residents' awareness of environmental protection, so that more recyclable materials can be recycled. At present, recyclable materials mainly include recyclable plastics, metal materials and so on.
Greentime is committed to protecting the earth's environment. We mainly produce bamboo fiber children's dinner set, bamboo paper cups and eco-friendly sugarcane tableware to reduce the use of plastic products. We can provide high quality products for any enterprise or individual.