Trends in Green Packaging Market
Views: 52 Author: Site Editor Publish Time: 2021-12-16 Origin: Site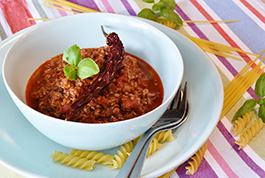 The market value of green packaging is 237.74 billion US dollars in 2019 and 313.93 billion US dollars in 2025. In the forecast period from 2020 to 2025, the compound annual growth rate is 5.7%. The food and beverage industry continues to worry about the environmental impact of these plastic bottles, leading some companies to use green plastic for packaging, thus driving market growth.
Green plastic is not only used in food packaging industry, but also used to make all kinds of tableware, such as reusable bamboo fiber tableware, biodegradable sugarcane tableware, disposable bamboo fiber tableware, natural eco-friendly PLA tableware, etc. These tableware are widely used in the catering industry, making the catering industry gradually get rid of the dependence on the traditional plastic tableware.
As the public pay more and more attention to environmental problems, it promotes the development of green packaging industry. At present, the sustainable development program has made great progress, leading manufacturers to reduce raw materials by reducing grade, making thinner and lighter packaging, and reducing waste. The sustainability, environment, morality, safety, quality and product cost are becoming more and more important when modern consumers purchase products. Some of these problems are also enforced by packaging legislation, which will have a positive impact on the global green packaging market.
At present, many companies propose to use innovative technology to reduce the environmental impact of packaging. Edible packaging and biodegradable packaging are considered as alternatives to plastic packaging. Disposable bamboo fiber bowls, disposable sugarcane plates and disposable PLA coffee cups have become the new packaging of takeout industry. They can be decomposed in the natural environment and are more environmentally friendly than disposable plastic tableware.
Green Packaging Industry Will Grow Rapidly in Asia
Countries like China and Japan have developed waste management and recycling methods. Although China is the world's largest consumer of plastics, the Chinese government is taking various measures to reduce the use of non recycled plastics. At present, many restaurants in China have begun to use organic bamboo fiber tableware such as sustainable bamboo fiber forks, reusable bamboo fiber plates and so on. The tableware is recyclable and can be decomposed in the natural environment. Other countries in Asia, such as India, have perfect plastic recycling systems, but people don't know about green packaging. Green packaging is gaining great attraction in China, and many companies have adopted sustainable packaging solutions.
In July 2019, China launched a new program for waste classification. China post administration has set its eyes on the express industry, which consumes a lot of packaging every year. In order to reduce the environmental damage, express companies began to use recycled old boxes, reduce unnecessary packaging, and use biodegradable packaging materials. By the end of 2019, 95% of express packages are expected to use electronic waybills to minimize paper use.
Greentime has been committed to environmental protection, our products are made of biodegradable materials, with no pollution, non-toxic, no odor and other characteristics. If you want to make a little contribution to the cause of environmental protection, you can buy our products, whether in the name of individuals or enterprises.