What Does A Family Kitchen Need?
Views: 57 Author: Site Editor Publish Time: 2021-08-30 Origin: Site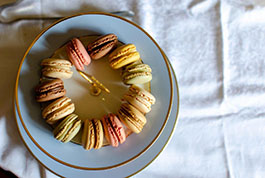 The kitchen is a space for us to eat, socialize, work and relax. Kitchen space is very important to you and your family. In recent years, the family kitchen has been transformed, from a separate room used only for food preparation to the center of the family home. Your kitchen design will depend on your personal family needs and the age of your children. Ideally, this space will be able to evolve as your family grows and your requirements for this basic space in the family shift. With this in mind, what can you incorporate into your ideal home kitchen vision?
Clever use of space and storage space
Ample storage space is one of the most important elements in home kitchen design. Since the kitchen is not only used to prepare food now, the family needs a place to put all "things". In a home kitchen, cabinets and drawers for storing workbooks, plastic bags, games, activities, handicrafts, and piles of paperwork and junk mail that inevitably pile up must be placed. The future of kitchen design sees the continuation of storage solutions that are designed to save time and simplify household daily life.
Break the plan layout
The open kitchen has become a frequent visitor to the family, but kitchen designers are still looking for solutions. For example, if you plan to host a dinner party in an open kitchen, where do you hide the pots and pans you just used for cooking? How should biodegradable tableware, bamboo disposable cutlery and bamboo fiber kitchenware be placed reasonably?
The broken layout provides this solution by adding separate shelving units or an elevated breakfast bar, where walls could have been used previously. You can use contrast materials to create different family areas on the same kitchen island unit to provide a seamless transition from the food preparation area to the dining space.
The future of kitchen furniture will continue to maintain this trend. The movable sideboard contains wine glasses and TV cabinets, which can be hidden and pulled out. The home kitchen does not need to be messy, you just need to make sure the space is right for you.
The kitchen can also be a place of entertainment
Home kitchens can be both stylish and practical, especially because the kitchen has become a place for entertainment at night. You can add personalized lighting to the kitchen breakfast bar or island, such as a large chandelier lampshade, to add a stylish element to the kitchen space.
Glittering surfaces and wall tiles are stylish-from subtle metallic luster to sparkling grout to make your kitchen sparkle. Or, add popular rose gold and copper colors, plus sweet green potted plants and low wooden kitchen surfaces to add color and texture to the kitchen design. Printed cake stand, recyclable kids dinnerware, organic cutting board and other special kitchen utensils all make your kitchen more vivid.
Do you want to buy some printed plates and cutlery, colorful pizza board or natural eco-friendly coffee cups for your kitchen? Welcome to visit our official website to buy it.