Zero Plastic Gift - Men's Gift Recommendation
Views: 45 Author: Site Editor Publish Time: 2021-07-01 Origin: Site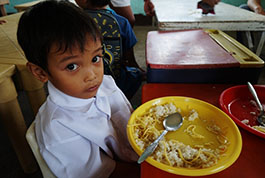 If a special gift is wanted to be prepared for men every birthday, anniversary, Father's day and even Christmas, they can be provided with some unique zero waste, plastic free gifts. Environmental protection gifts include bamboo fiber dinnerware, biodegradable drinking cups, eco friendly crockery, etc.
1. What

I

s

M

icroplastics and

I

ts

H

arm
Humans dump millions of tons of plastic into the ocean every year in various ways. These plastics come in different forms, from plastic bags and articles visible to the naked eye to industrial fine plastic particles invisible to the naked eye. The frosted particles contained in skin care products are very typical among them. The diameter of polyethylene particles is less than 0.3-0.7 mm. These particles enter urban sewage treatment plants with sewage, but none of the sewage treatment plants in the world have the ability to filter micro plastics. Therefore, these microplastic particles will eventually be directly discharged into rivers, lakes and oceans.
The essence of microplastics is macromolecular compounds, which can not be degraded after thousands of years in natural state, and will accumulate in animal bodies, causing irreversible damage to their organs.
Germany is the first country without micro plastic certification in the world. Not only the government and scientific research institutions are very concerned about microplastic problems, but also the enterprises in the field of daily chemical industry in Germany are also very concerned about the problem. They ensure that thousands of personal care products do not contain micro plastics, so as to avoid the harm of micro plastic substances to human body and ecological environment.
2. No

P

lastic

G

ifts for

M

en
(1) Razor
Men always need to shave with a razor. Everything in the zero waste safety razor kit is reusable, recyclable, vegetarian and environmentally friendly.
(2) Environmental

P

rotection

O

rganic Cologne
Environmental friendly organic cologne is organic, non cruel and vegetarian. It does not contain corn gluten, soybeans, dairy products, genetically modified organisms, petrochemicals, synthetic flavors, dyes, phthalates, p-hydroxybenzoates, or preservatives. The packaging is reusable, recyclable and plastic free glass bottles.
(3) Zero

W

aste

and R

eusable

T

ableware
Eco friendly dinnerware (such as bamboo fiber tableware) used in office or on a trip is environmentally protection and safe. It can replace many disposable plastic tableware. The final destination for plastic products is to be landfilled and may eventually enter the ocean.
(4) Reusable

S

traw
One (or two) reusable straws can be prepared in the bag. Bamboo, glass or stainless steel will do. The feeling of bamboo is natural and exotic, the feeling of glass is elegant and fashionable and stainless steel looks sleek and modern.
(5) Wallet
A handmade purse made of canvas is light, strong and durable.
(6) Mug
The mug is reusable, environmentally friendly and non-toxic. Whether it is water, a cup of coffee or a drink, a mug is a great help.
Abby Cyrus, an Englishman, has opened an eco-friendly grocery store in Rumsbotton, UK. There is no plastic in the store and it is said that it can save more than 10000 pieces of plastic per week. Of course, if people can, they can also go to such an environmental protection store to look for zero plastic gifts of real interest. Environmental gifts include environmentally friendly plastic cups, organic bamboo cutting board, etc.
Ningbo Green Time is committed to the field of kitchenware, which provides environment friendly products for 9 years, including simple bamboo cutting board, eco friendly party ware, eco kids plates, etc.